Anderson Die & Manufacturing has added over 12,000 square feet of additional warehouse space to its Portland manufacturing and warehousing facilities. The new building will connect to Anderson's manufacturing plant and be used for inventories of Anderson Bands, Saucers and Flats to support the company's continued sales growth in these products.
Anderson Die & Manufacturing purchased the remaining structure of a former adjoining business relocated by Tri-Met during the construction of the new Tri-Met's MAX light rail Orange Line from downtown Portland to Milwaukie/Northern Clackamas County. Roof and wall repairs are now under way on the newly acquired building. In addition to the new warehouse space, additional yard storage for Anderson's popular Polycan field containers has been added between Anderson's buildings and the new MAX light rail line directly to the east of Anderson's properties.
Anderson Die & Manufacturing operating as Anderson Pots and Anderson Plastics was founded in Portland, OR in 1954 by George Anderson. The company has been an innovator in reusable plastic Injection molded nursery pots and allied products for the nursery industry. Additional information is available at www.andersonpots.com.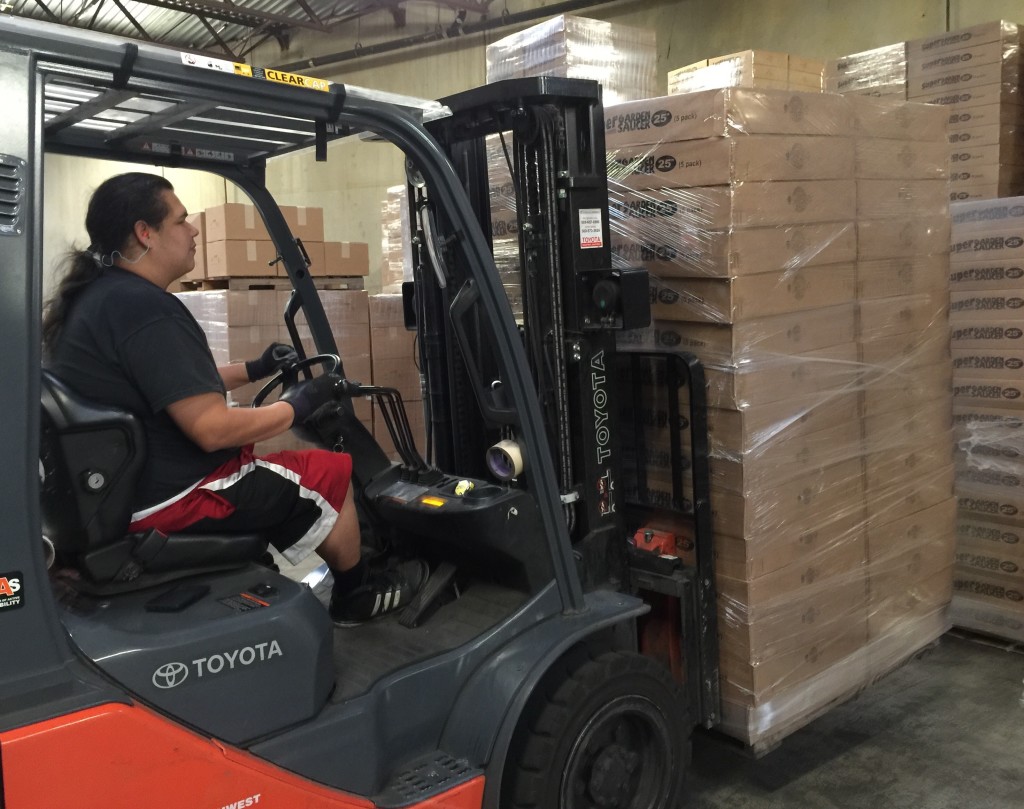 John Anderson (Founder George Anderson's grandson) on a forklift moving a pallet of Anderson Super Saucers in Anderson's newly expanded warehouse.